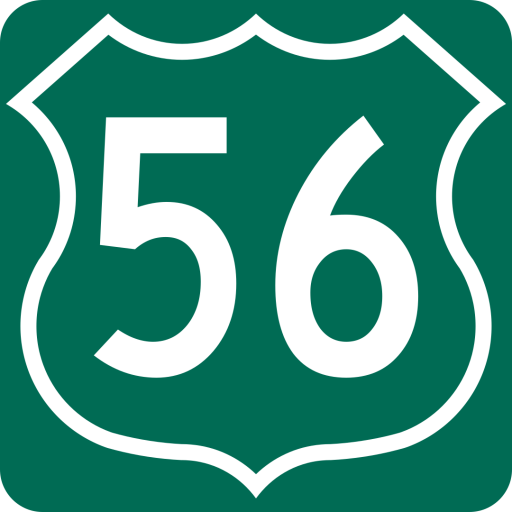 Welcome to route56.com
Welcome to my anchor point on the web. For over 20 years, I have shared various subjects regarding highway, railways, local radio, and more.
I chose the name "route56" in honor of the green and white variant of the US Highway shield that the Kansas Department of Transportation and its predecessor agency used specifically to mark US 56 from its creation until the mid 1980s.
Click on the links above to access the pages devoted to the history of local radio and Kansas Highways, along with other creative outlets.
You can also find me on Facebook, Instagram, Twitter, and Flickr.
---
Latest Blog Posts
---
November 2, 2004 is Election Day in the states. Remember to vote. 🙂 I will be there Tuesday morning, and I'll probably say who I voted for Tuesday afternoon. However, I'll drop one big hint: I lean toward the right side of the fence.