As I previously mentioned, I had an incident with a deer out on US 24 last week that totaled my 2013 Sentra. After having the insurance payout confirmed, it was time to get a car.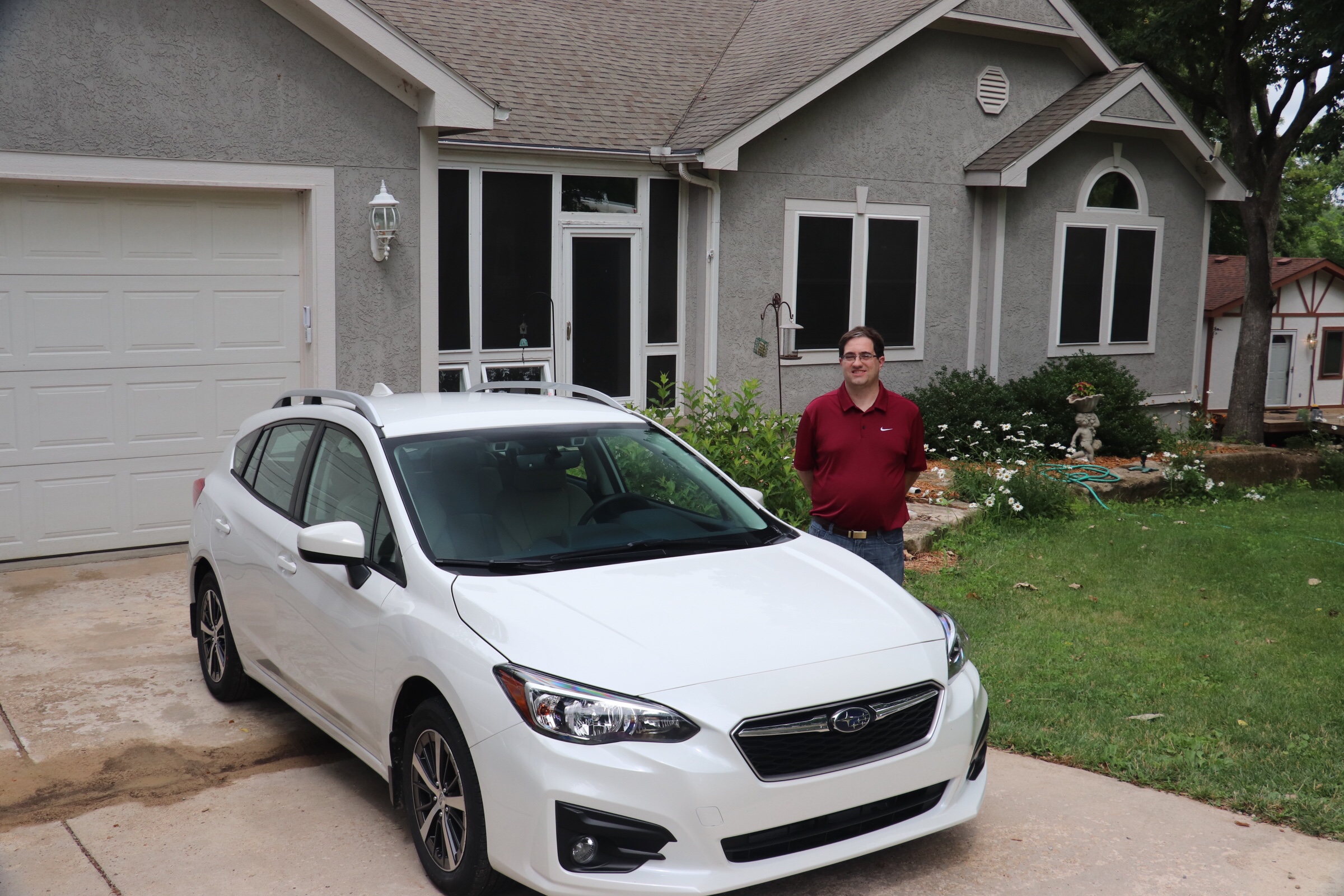 The new ride is truly new – a 2019 Subaru Impreza, purchased today from Olathe Subaru.
It is my first truly "new" car and the first car bought new in the Kennedy house in over 30 years.
It's equipped with all the latest safety bells and whistles – so if another deer crosses my path, I may have a chance of not running into it.
I didn't get push button start like the Sentra, but it did come with heated seats and all-weather floor mats.
I also wanted to avoid my 4th red car in a row – I went with white.
Next steps: Add this car to the insurance policy ✅, get a K-Tag ✅, and get ready for some car payments.