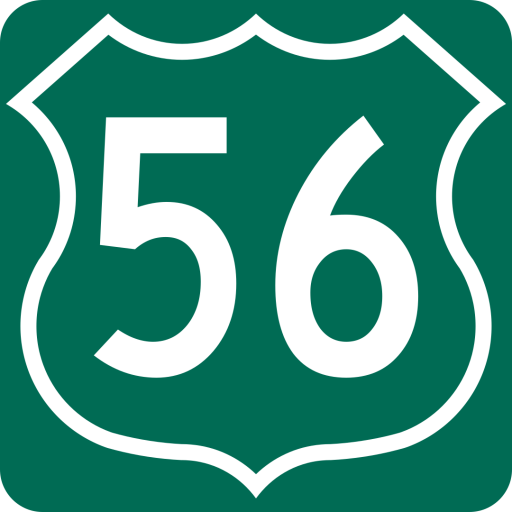 Welcome to route56.com
Welcome to my anchor point on the web. For over 20 years, I have shared various subjects regarding highway, railways, local radio, and more.
I chose the name "route56" in honor of the green and white variant of the US Highway shield that the Kansas Department of Transportation and its predecessor agency used specifically to mark US 56 from its creation until the mid 1980s.
Click on the links above to access the pages devoted to the history of local radio and Kansas Highways, along with other creative outlets.
You can also find me on Facebook, Instagram, Twitter, and Flickr.
---
Latest Blog Posts
---
There's been a lot going on in my life. I've been better at sharing my story on social media as opposed to keeping this website 'fresh.' This past Saturday, I managed to get out early and catch some trains at Edgerton City Park.